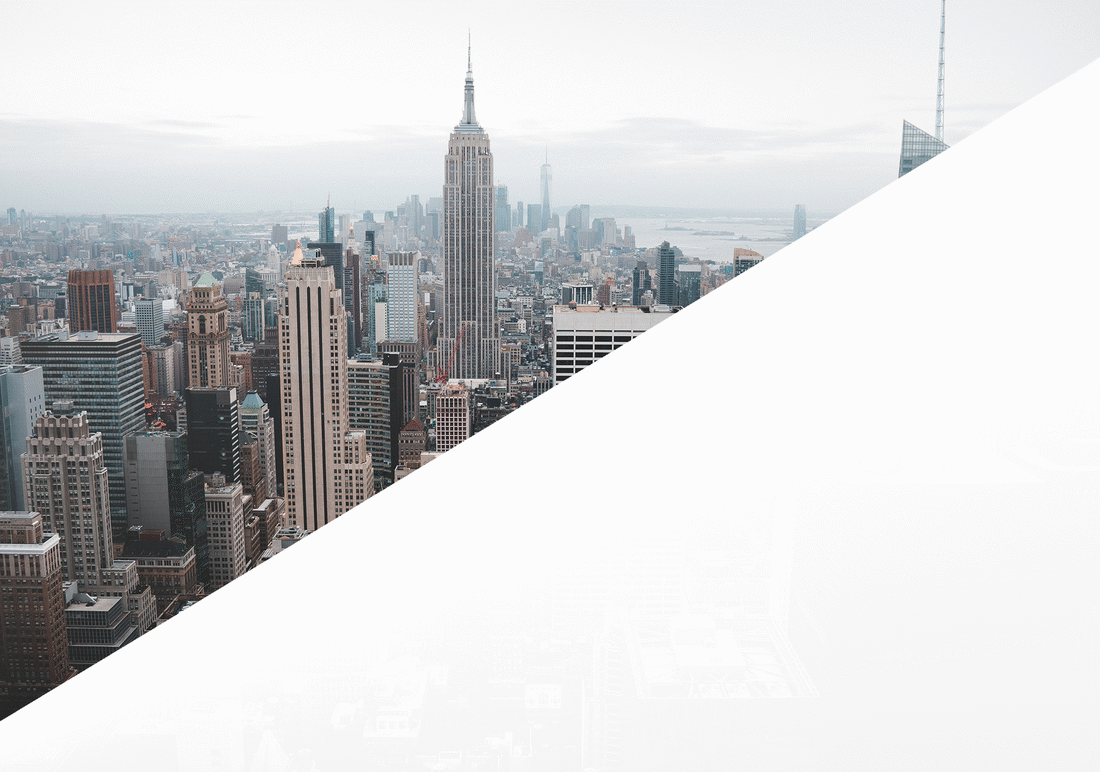 RUTTENBERG GORDON INVESTMENTS (RGI) is a private company specializing in equity investments in real estate, venture capital and private equity as well as loans secured by hard assets such as real estate.
The real estate asset classes in which we typically focus include for sale multifamily, rental multifamily, core located retail, covered land in core locations, hospitality, flex industrial and loft office. We prefer urban locations however we have multiple suburban assets in our portfolio.
RGI's venture capital and private equity investments range from pre profit startups to later stage pre-IPO investments.
RGI's lending platform has invested in and originated first mortgages in all asset classes of real estate, mezzanine loans secured by real estate, and first loans secured by esoteric asset classes ranging from art to gold mines.
RGI's two founding partners, David L. Ruttenberg and Jonathan D. Gordon, have deep experience across a multitude of industries and deal structures. David L. Ruttenberg sits on the investment committees of Marc Realty Capital (MRC) where he is director of investments and the R2 Yield Fund. Joint venture partners have included Angelo Gordon, Western Avenue Capital, ASB Capital Management, Atlas Real Estate Partners, JAM Real Estate Partners, ROCO Real Estate, Terraco Real Estate Development & Management, Bonnie Management Corporation, LG Development, R2, York Capital, Winthrop Realty Trust (NYSE: FUR) and a number of leading family offices. Jonathan D. Gordon is a founding partner & CEO of 1916 Enterprises and Rare Behavior, a leading management, publishing and production company representing songwriters, producers and composers.
David L. Ruttenberg
Managing Partner
Mr. Ruttenberg is Director of Acquisitions and Investments for Marc Realty Capital, LLC (MRC) where he is a principal and member of the Investment Committee. Mr. Ruttenberg has been responsible for sourcing over $1 Billion of properties and notes for MRC and oversees the investment process. Prior to MRC, Mr. Ruttenberg was an advisor to and partner in several real estate investment enterprises at which his function was property evaluation, financial analysis, sourcing and managing equity and debt financing, property management, purchasing, leasing and due diligence.

Mr. Ruttenberg graduated from Tufts University with a BA in Quantitative Economics (2003), graduating summa cum laude while leading the Varsity tennis team as captain and All-American. He received a Master of Science in Real Estate Economics and Finance from the London School of Economics (2004), graduating with the highest distinction honors.

Jonathan D. Gordon
Managing Partner
Mr. Gordon has leveraged his relationships gained as the founder of 1916 Enterprises LLC, a leading entertainment company based in Los Angeles, to become a leading investor in real estate, venture capital, private equity and esoteric asset classes. Originally from Old Westbury, New York, Mr. Gordon relocated to Los Angeles in 2011 where he established 1916 Enterprises LLC; a management, publishing and TV/film & music production company. As CEO, he has expanded 1916's presence to include offices in Los Angeles, NYC, and Chicago. Mr. Gordon has helped the partnership at Ruttenberg Gordon Investments grow from a Chicagocentric real estate investor to a national investor in multiple disciplines.

Konrad Zieba
Associate
Mr. Zieba joined RGI in May of 2018. Prior to MRC, Mr. Zieba worked as a Private Equity Associate at New Orchard Capital where his primary functions were sourcing investment opportunities, conducting financial statement analysis, and drafting approval memorandums. Mr. Zieba holds a BA from Northwestern University where he led the Varsity tennis team as a co-captain his senior year.

Aryn Spahr
associate
Mr. Spahr has been actively involved in key areas of the real estate industry since 2002. The bulk of his career has been spent in the lodging real estate sector having worked for both large real estate private equity firms including Patron Capital Partners and for his own firm Cornerstone Hospitality Advisors. During his career Mr. Spahr has been involved in over $750M worth of transactions including development and acquisitions mainly in New York City, Chicago, and Miami. Mr. Spahr has extensive experience and expertise in real estate capital markets, asset management, project management, and finance.

Mr. Spahr received his undergraduate degree from the University of Colorado at Boulder in Business Administration (1997) and a Hotel Management degree from the NYU Tisch School (2002). Mr. Spahr also studied at the NYU Schack School of Real Estate with a focus on finance and certified by the Cornell School for Hospitality in Hotel Asset Management.

Jared Hiltzik
Associate
Jared Hiltzik focuses primarily on investor relations as well as real estate acquisitions and debt sourcing. In addition to being an associate with RGI, Jared founded and currently operates Recoveryforathletes.com which is EBITDA positive and grosses over $1mm annually. As a three time All-American tennis player at University of Illinois, Jared also achieved academic success, capping off his college career by having the highest GPA among all men's Senior athletes at the University of Illinois. Jared's highest ATP ranking was 339 (April, 2018) and he is currently competing part-time on the Challenger and Futures circuits in addition to World Team Tennis as a member of the Washington Kastle.

Barnett Ruttenberg, Esq.
Of Counsel
Mr. Ruttenberg is Real Estate Counsel for Marc Realty Capital's real estate properties, including acquisitions, dispositions and financing and in that role is primarily responsible for legal documentation and due diligence. Prior to joining MRC, Mr. Ruttenberg practiced commercial real estate law for over 30 years with Top 100 Law Firms and was last before joining MRC a partner at Drinker Biddle & Reath, LLP, focusing on retail leasing both for retailers and shopping center developers. After graduating from the University of Illinois Mr. Ruttenberg obtained his J.D. from Northwestern University, where he graduated cum laude, and was inducted into the Order of the Coif. He was a frequent Lecturer for the International Council of Shopping Centers and past member and Chairman of the Highland Park Plan Commission. He is currently a member of the Board of Commissioners of the Park District of Highland Park. He also serves as Pro Bono counsel to Openlands in acquisition and preservation of natural open space and conservation issues.